Today we live in a divisive and fragmented society where human beings continue to exploit, suppress, and kill each other for larger shares of resources on this planet. Even when there are no clear material advantages, people continue to exhibit biased and intolerant behavior that vilifies others due to their sex, gender, race, ethnicity, economic class, political affiliations, geographic residency, religious beliefs, or any other kind of difference.
These anti-social attitudes cause human suffering and undermine our social and economic institutions. It is time to stop tolerating this intolerance and bring humanity together. Prout proposes a step-wise approach to addressing this behavior in our society. First, we need to eliminate geo-sentiments, which arise when people develop strong attachments to the territories in which they live. These sentiments lead to local, national, and global conflicts. Second, the removal of socio-sentiments is necessary, since these sentiments cause social groups to build barriers between themselves, often resulting in misunderstandings, discrimination, and inter-group exploitation and violence. Finally, by adopting a new set of values called neohumanism, people will be able to nurture a deep feeling of love for humanity. This will help society unite around the goal of achieving the welfare of every individual, community, and nation and ultimately establishing one human society.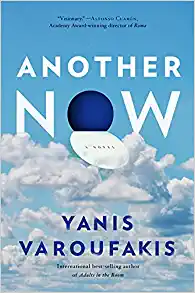 Another Now, Another Socialist Utopia?
By Michael Towsey Book Review – Another now – Dispatches from an alternative present, by Yanis Varoufakis, Published: The Bodley Head:London, 2020, ISBN: 9781847925633. Yanis Varoufakis is best known for his book, Adults in the Room. He was for a brief period in 2015 the Greek finance minister. Adults in the Room is an account of his battles with the European central banks as they…
A New Renaissance of Local Farms, Local Food, and Local Economies
By Roar Bjonnes At 66, I am old enough to remember when the local economy was still thriving. I grew up in an extended family on a small island in Norway. All the apples, berries, pears, and cherries we ate, especially during fall and winter, had been cultivated in our own garden. In the fall, the whole family—including my grandmother and grandfather—picked mushrooms, blueberries, and…
How Economic Sanctions on Russia Could Crash the Monetary System
By Tim Shanks The use of economic sanctions as a weapon is an ancient practice. The first recorded instance was in 423 BC, when Athens banned traders from Megara to strangle the rival's economy. However, it was only in the 20th century that economic sanctions became a regular feature of international relations. After World War II, the predominant architect of economic sanctions was the United…