Economic activity has always involved meeting human needs through the production, distribution, and consumption of goods and services. Unfortunately, as economies evolved, they ended up rewarding the most powerful in society and depriving many of even the most basic requirements of life. We have come to the point today where many people believe that economic disparity is the natural order of things. However, people today are awakening. With higher levels of social consciousness and education, technological advances, and unimaginable access to information, we are realizing that there are more than enough resources on this planet for everyone and that our environment does not have to be sacrificed to achieve this. We can create an economic system that allows every human being, every living being, to survive and thrive—an economy for all.
Prout asserts that to remedy the defects of the existing economic order, the economy must be restructured in three fundamental ways. First, there needs to be a fair distribution of wealth so that everyone can afford to purchase their basic necessities as well as other goods and services for their personal development. Second, economic decentralization is essential for building local self-sufficiency and thereby creating ample employment opportunities in every community. Third, we need a new ownership structure that will balance individual and collective needs by cultivating more collaborative economic relationships.
Learn how these three systemic changes can help build an Economy for All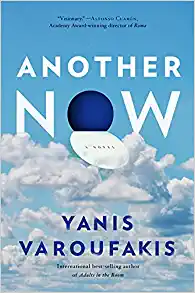 Another Now, Another Socialist Utopia?
By Michael Towsey Book Review – Another now – Dispatches from an alternative present, by Yanis Varoufakis, Published: The Bodley Head:London, 2020, ISBN: 9781847925633. Yanis Varoufakis is best known for his book, Adults in the Room. He was for a brief period in 2015 the Greek finance minister. Adults in the Room is an account of his battles with the European central banks as they…
A New Renaissance of Local Farms, Local Food, and Local Economies
By Roar Bjonnes At 66, I am old enough to remember when the local economy was still thriving. I grew up in an extended family on a small island in Norway. All the apples, berries, pears, and cherries we ate, especially during fall and winter, had been cultivated in our own garden. In the fall, the whole family—including my grandmother and grandfather—picked mushrooms, blueberries, and…
How Economic Sanctions on Russia Could Crash the Monetary System
By Tim Shanks The use of economic sanctions as a weapon is an ancient practice. The first recorded instance was in 423 BC, when Athens banned traders from Megara to strangle the rival's economy. However, it was only in the 20th century that economic sanctions became a regular feature of international relations. After World War II, the predominant architect of economic sanctions was the United…